Raider Reflex Tactical Sight

RAIDER REFLEX TACTICAL SIGHT

Advanced Military Tech in the palm of your hands for a fraction of the price. Instantly improve your accuracy and acquisition of targets.

WITH BOTH RED AND GREEN DOTS, YOU CAN USE IT IN ANY ENVIRONMENT, ESPECIALLY FOR HUNTING SEASON.
Co developed with SOF veterans. This sight is perfect for tactical operators and home defenders.
SEE THE TARGET, HIT THE TARGET WITH IMMPECABLE AIM.
| | |
| --- | --- |
| Brand | TACTICAL FORCE GEAR |
| Color | Black |
| Sport Type | Hunting |
| Item Weight | 130 Grams |
| Material | Aluminum |
| Compatible | Handgun, Rifle |
| Mounting | Picatinny/Weaver |
| Glass | Crystalline optical ES/HD Glass |
Current and former SOF Operator approved, this sight is a game changer for any Tactical Operator looking to increase their accuracy. With strong stability and durability, this sight will last a lifetime on your weapon.
FEATURES
Works with any gun with a 20 mm rail.

Perfect for broad day light and low light conditions.

Switch between 4 Reticles and 2 Colors (RED & GREEN) to adapt to any envirornment with a simple twist of a dial.

Developed in the US.

Tested by former Navy Seals, Marines and Army Veterans.

Package comes with 1x Battery, x2 Wrenches, 1x Lens Cover, 1x Leather Packaging Box, 1x user manual, 1x cleaning cloth.
YOU ORDER NOW, WE SHIP IT THE SAME BUSINESS DAY.
EASY RETURNS or REPLACEMENTS if you're not Satisfied.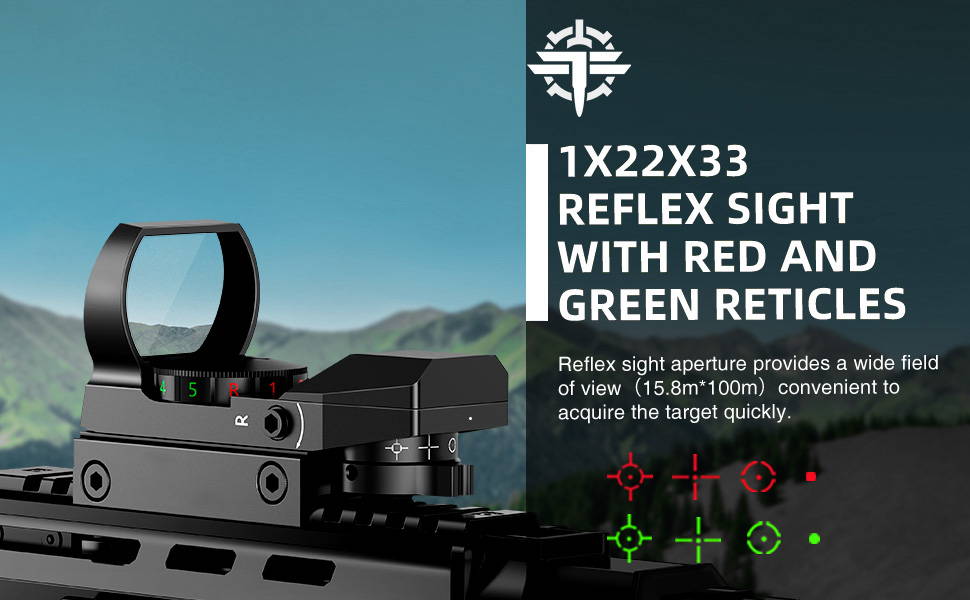 Versatile in every way!
Engineered to be useful in every which way possible. Wide Aperture design along with multitude of reticles, makes target acquisition super easy.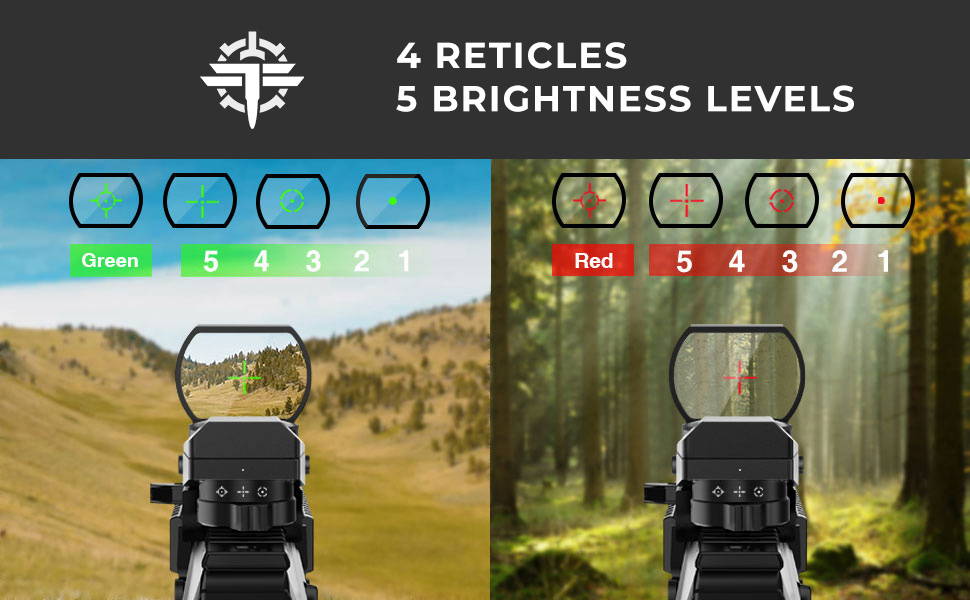 Easy Switching from Green to Red, Bright to low
There are four reticles to choose from and brightness can be dialed in easily by hand, with 5 brightness levels.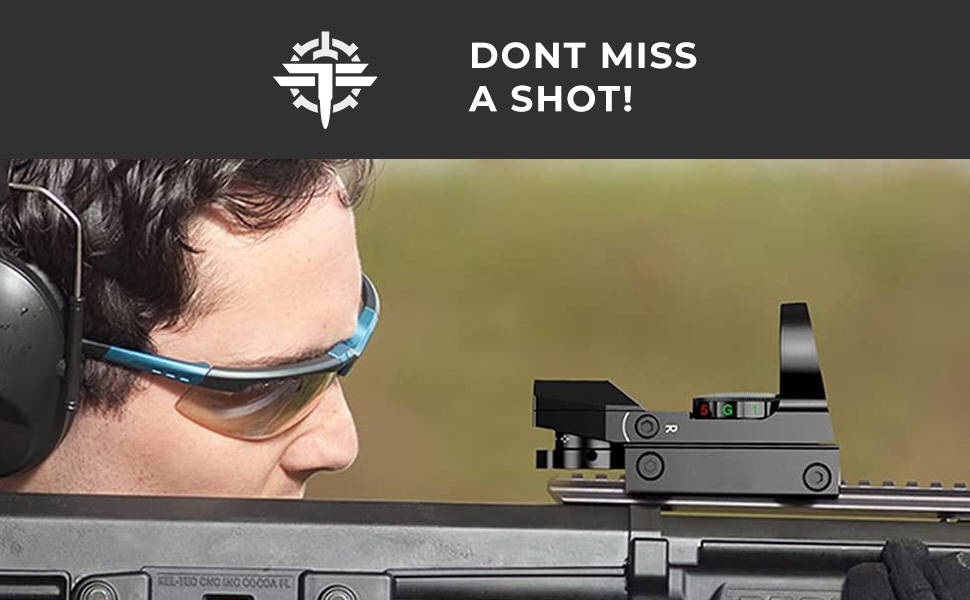 Engineering
Tubeless design with 33mm reflex lens aperture provides a wide field of view. This sight is suitable for rapid-firing, full auto, and shooting of a moving target.
Hurry up! Offer is ending
Our stock is extremely limited with only 87 left as of today.

What our customers are saying: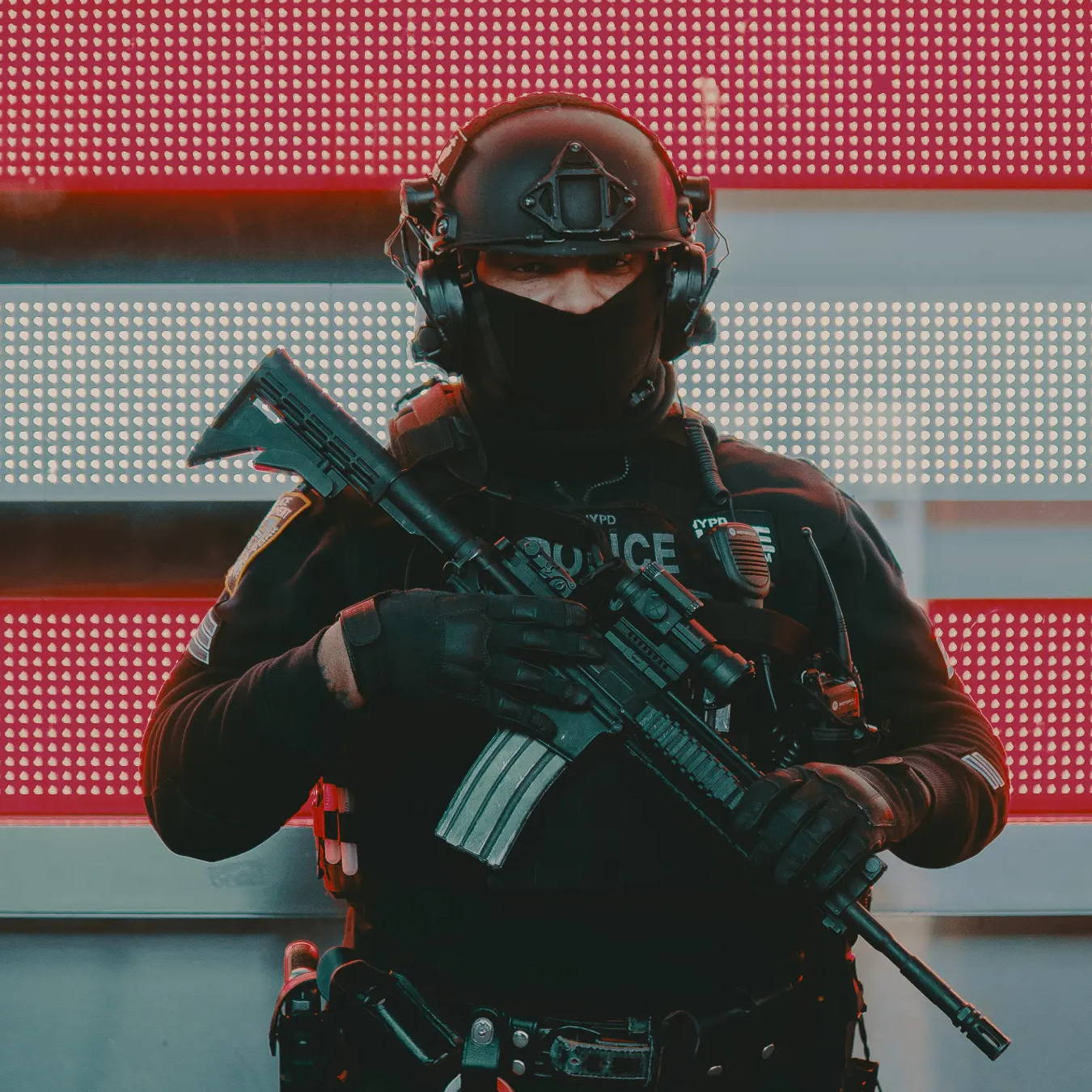 "
I bought this to use on my AR15. Since I recently retired from SWAT, I hadn't really had the chance to use it. I finally took it to the range and it worked great, man was I impressed. I've used many different tactical products in my days on SWAT and I cannot recommend this product enough, durable and pinpoint accurate which has allowed me to save a ton on ammo. I feel great having this on my weapon I use to protect my family and home at night, I know if I ever had to use it in that situation, my accuracy would be life saving.
— S PETERS
"
"I can't believe I have a sight like this for the great price. I use this on my 12 gauge and also have one for my AR. It's built extremely solid and can handle the recoil of both firearms. I've used this quite a bit for bird hunting as well and let's just say ducks have been dropping. I love when people ask about where I got my sight or sling, I always point them to TFG."
— Ryan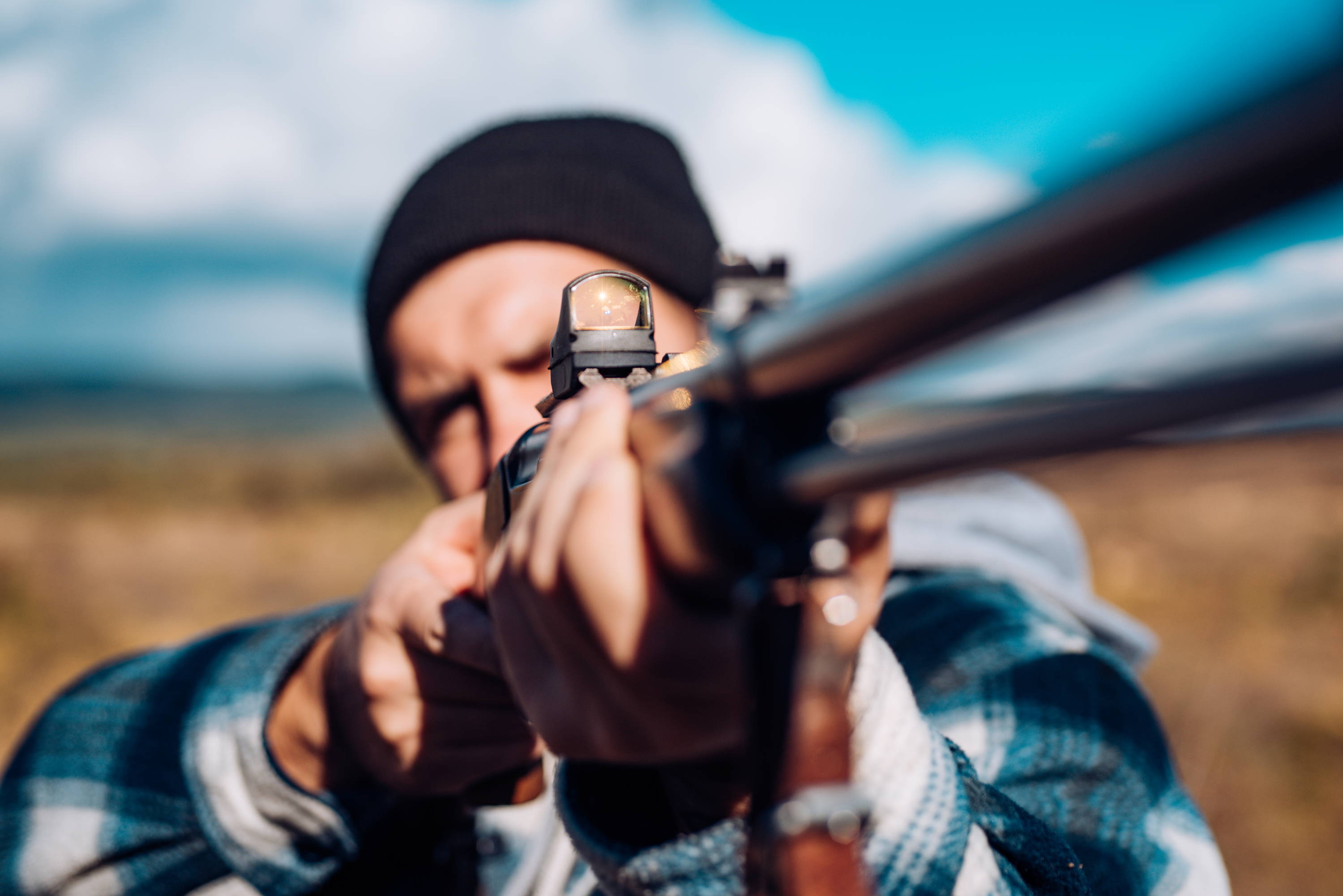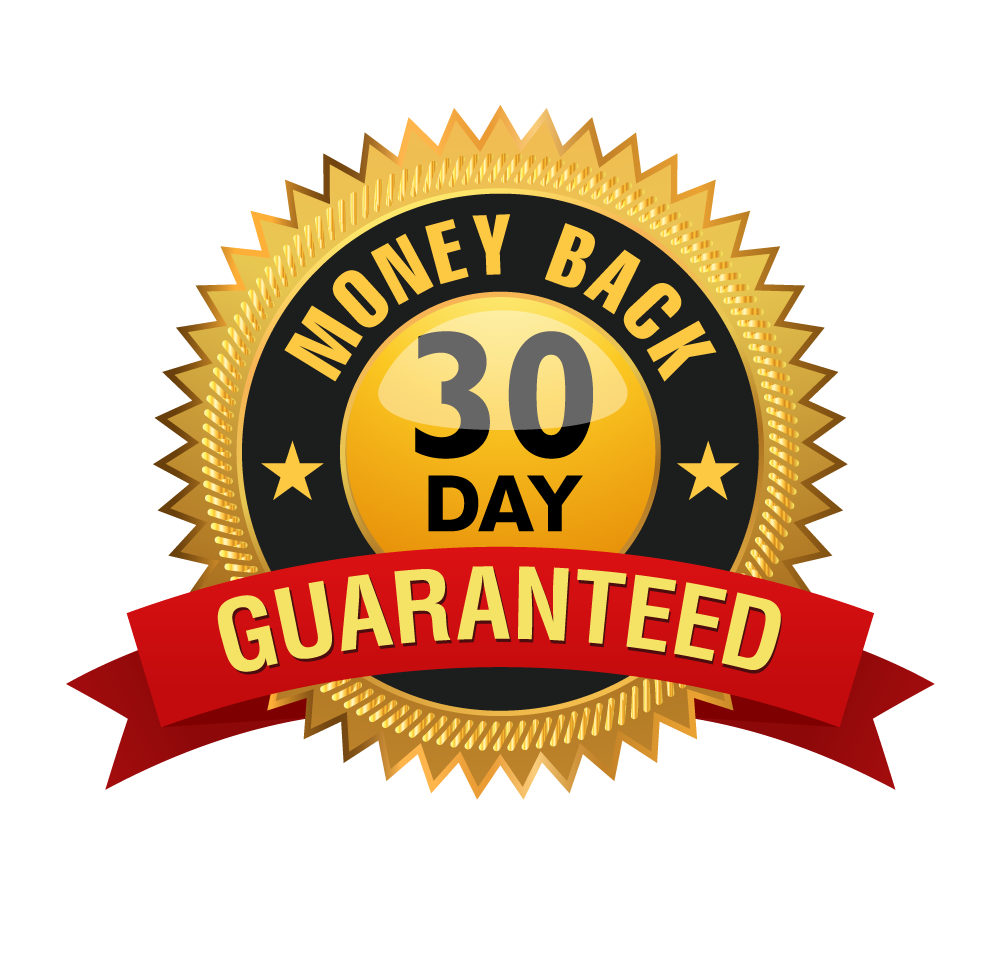 Our Confidence Is High That You Will Love Your Tactical Product, And We Want You To be Confident In Making This Great Decision! That's Why We Back Every Product With A 30-Day Money Back Guarantee.You Can Contact Us Anytime By Email: Info@tacticalforcegear.com
Or By Phone Call or Text: (305) 209-7405